Getting your parcel or package delivered from one place to another can be quite a hassle. You need to take time out of your day, refill your gas, and hit the road. Sometimes, you might even get stuck in traffic. If only there were some way to avoid this…
There is! Delivery services have a number of seriously awesome benefits. Here are some of them!
You Can Track Your Package
Most delivery services use state-of-the-art tracking and GPS systems, along with having AC vans to ensure that no package or item is spoiled. Tracking can provide you with the assurance that your package is safe and sound and can keep you updated on when you or your clients should expect to receive the package. This is especially useful if you're running a small business, as it can help you build up your reputation as trustworthy and reliable. Tracking updates are ideal for providing your customers with excellent customer service and keep buyers satisfied with your business.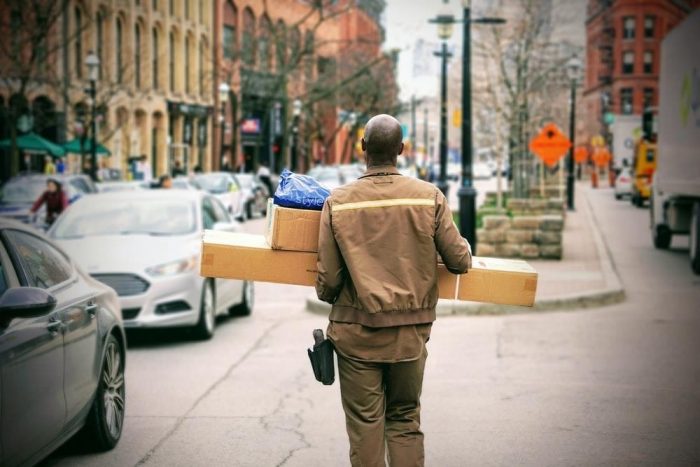 They're Convenient
Delivery services are super easy to use. With so much advancement in technology over the past few years, most courier and delivery services now have applications and websites that help you get your parcels picked up and delivered from the comfort of your own home!
However, if you're hiring a delivery service for a business, all you need to do is speak with the manager and sign a simple contract. When you need to get a document or parcel delivered, you just need to ring up the company without worrying about delivery schedules and packaging.
Affordability is Key
Though courier services have so many benefits, the best part about them is that they don't come with such a hefty price tag! Since the courier market is getting more and more competitive, many courier services offer competitive pricing solutions. With a fleet of delivery vans and drivers on standby, delivery services can provide you some of the most affordable pricing ranges out there.
Another great feature that courier and delivery services offer is insurance. You won't have to worry about your items and parcels getting lost or broken since your delivery service's insurance company will be able to handle any claims if your items are lost or damaged.
At Concho Valley Errand Services, we offer a unique professional courier and delivery service to our clients, providing solutions to their delivery needs. Based in San Angelo, TX, we offer same-day delivery services, medicine pickup, and delivery services, courier and shipping services, and much more!
Get in touch with us at (325) 315-4275 for more info on our services.